the picture below with the cruise ship, the carnival elation, is our destination from our super early morning flight. flying super early isn't really what i like to do, but when you know that a 24 hour buffet will be waiting for you on the ship for a week, i think i'll make an exception.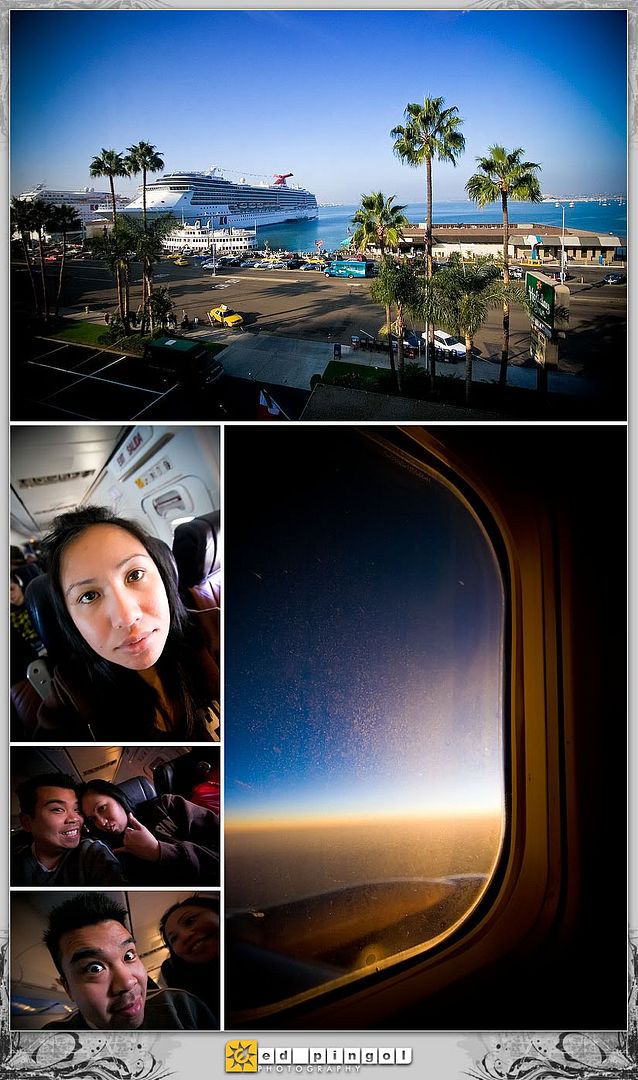 once we landed in san diego, we met up with my family who had a hotel room right across the ship at the holiday inn on the bay. how convenient!



with time to spare before loading, a bunch of us roamed the nearby streets, along north harbor drive. captain eddie morgan was there to represent with the nearby ships, of course. can you just imagine us fooling around and we haven't technically started our trip yet? this is going to be SO awesome!



i complained about never having any photos taken of me, so this is my "SELF PORTRAIT."



we strive to find the worst angles to misrepresent family. i hate how monica keeps playing with my man boobies.



this is the main lobby of the ship. totally crazy, man! it's HUGE and so visually busy.



our love nest... just kidding. but seriously... it wasn't.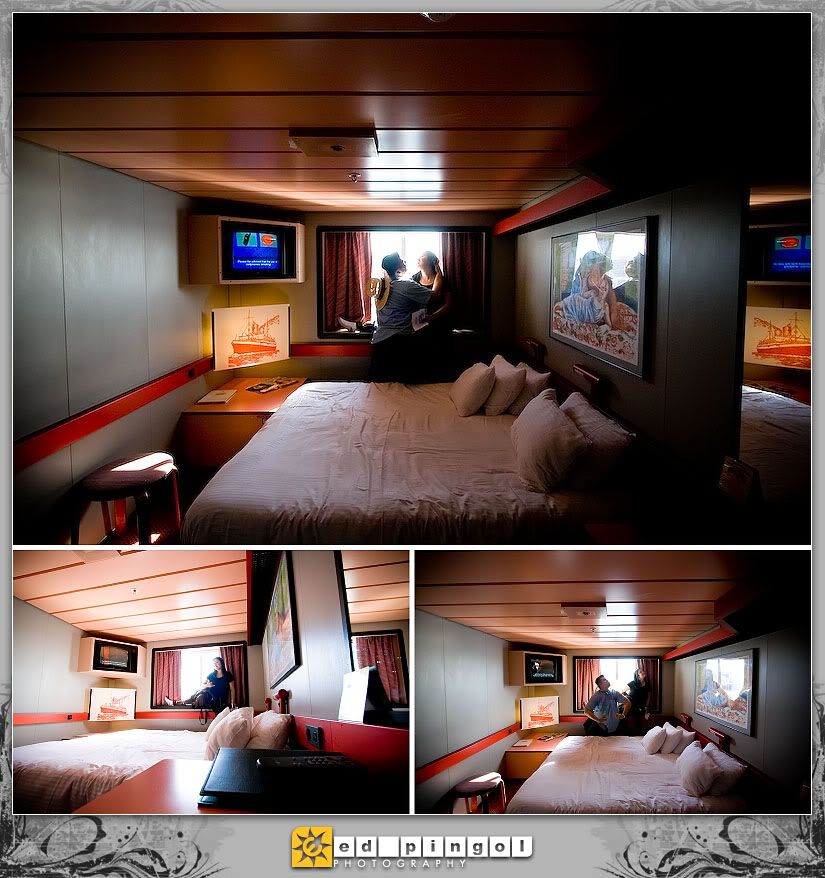 so... before we go out to sea, there's this required abandon ship process we all must go through just in case we hit an iceberg on our way down to sunny cabo san lucas, mexico (pronounced meh-hee-co). we tend to get bored after five minutes so we all pretended it was sinking time... we all had to show our "oh CRAP! the ship hit an iceberg" face.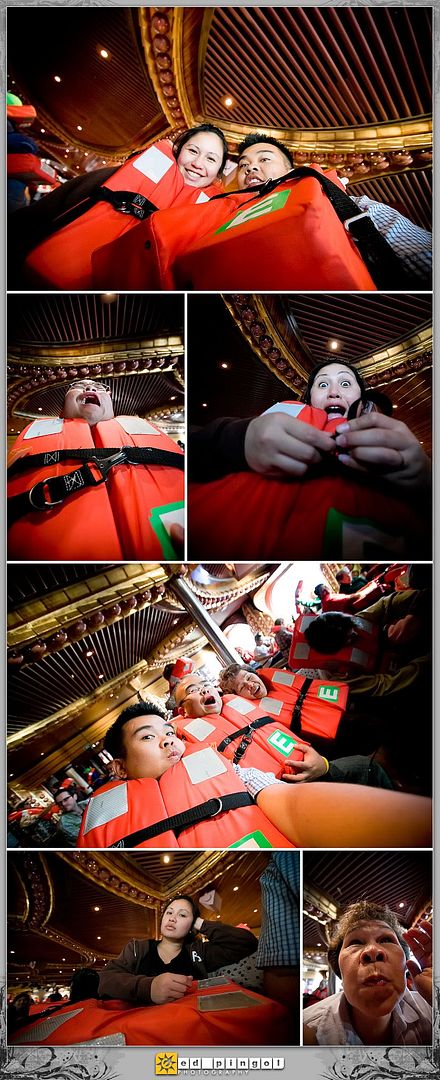 after all that, we are rewarded with food for a week. i can tell that monica likes her burger.



you can't go on a ship and NOT phoon. people that were walking by thought we were the crazies.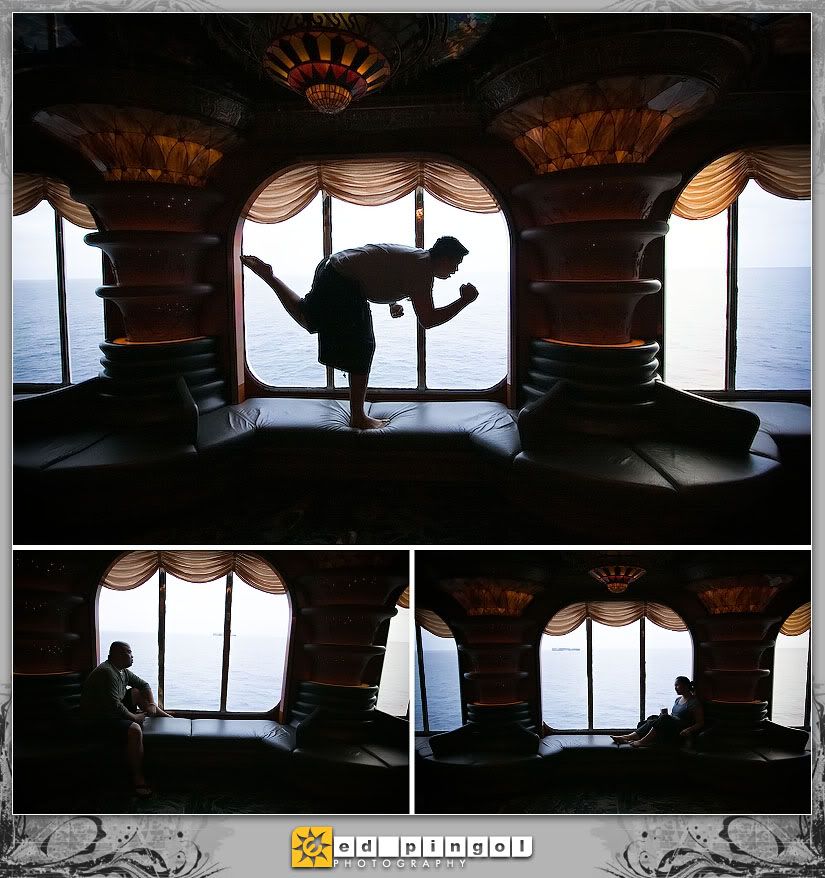 time to settle in our small ass cabin. we did a crap load of exploring. the ship really was huge. actually, to tell you the truth, i just wasn't used to walking so much... that's why it felt huge. oh, i know why... it's because monica would get us lost and would have to walk extra to find our way back.



we love happy babies. this is ronin. he's very happy.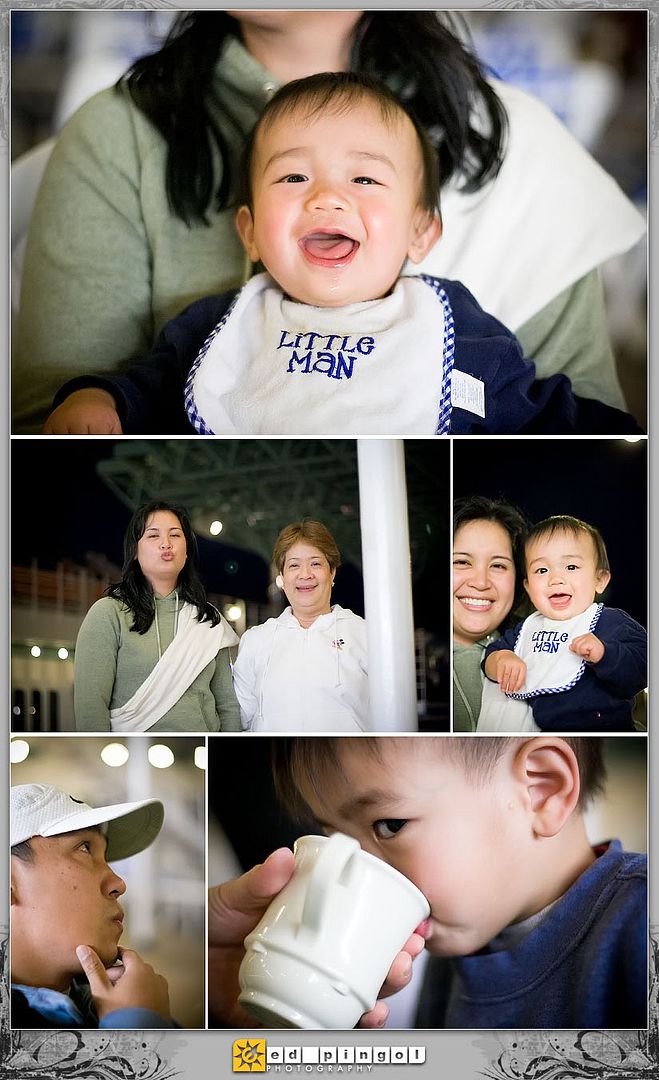 my kuya june and jeff sitting in front of a bar... i think the bartender thought we were weird too.



this is sunny cabo san lucas... a very beautiful place ruined by tourists. i hope we don't hit any icebergs here cause that would suck! anyways, once we docked, we jumped on board a motorized sail boat and immediately headed to a very hush hush place away from rich people with all their money where you can swim along with the mexican fish. we snorkeled for about an hour. after that, it was party time! open bar in the sail boat, we phooned, drank mai-tais and margaritas and snacked on cookies.




back to the ship, we checked out the library where no one went because everyone is on vacation... and who likes to read when you can stuff your face with free food instead? so, that's exactly what we did... we ate our 2nd luncheon and i made the fattest face possible to show you how full we were. and that picture below is exactly why i'm on a diet most indefinitely. dang!!! i can't believe i let myself go like that.



this was the dinner party i have no memory of. seriously... no memories.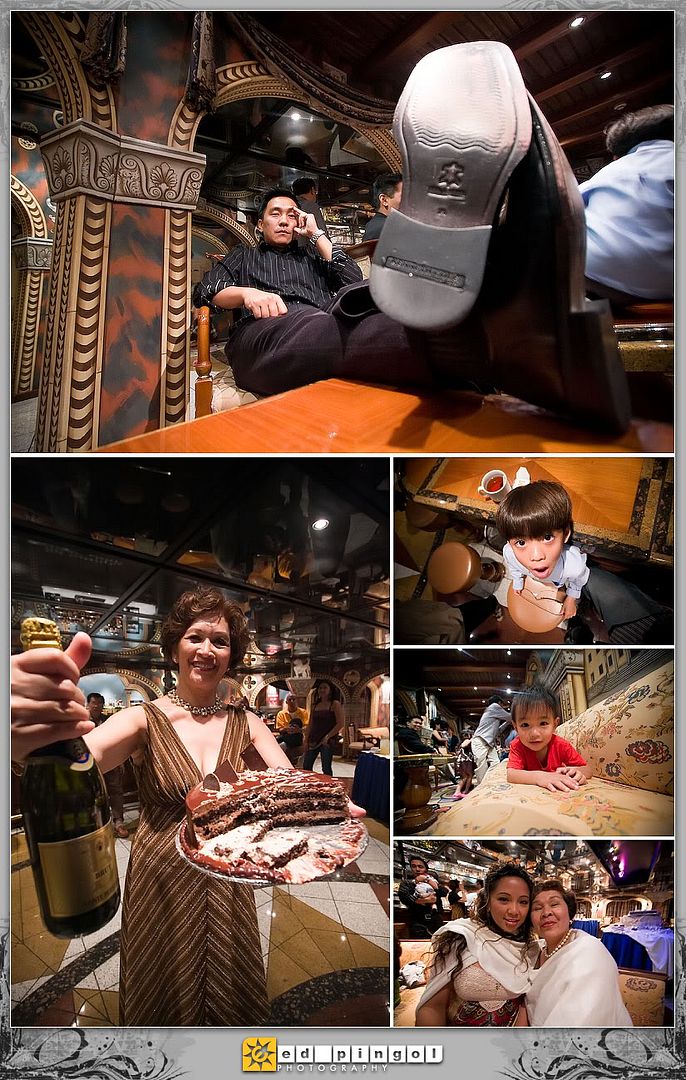 we had to do the tourist stuff sooner or later... we just had to. i mean, we're walking around with a camera. how can we not? most people sun bathe, but i "sun-hang-your-legs-off-to-the-side-of-the-ship-bathe." take that, normal people!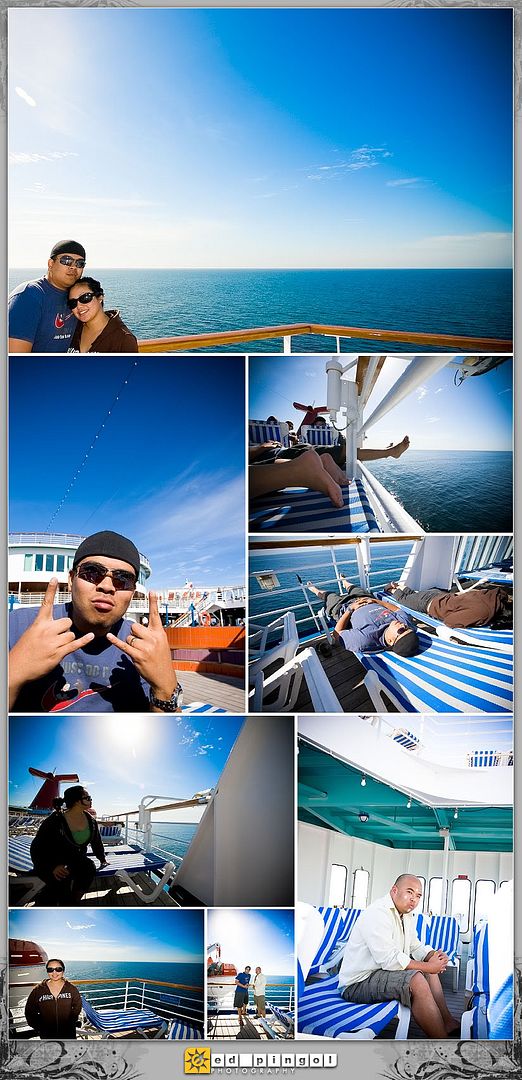 we also went to this towel making class... okay, i lied. it's a class that teaches you how to make animals out of towels. it's great that they're teaching young kids at such a young age how to create animals out of towels after they clean your room. seriously, it was great fun. jeff, my brother made an elephant and so did monica. i made a towel with 4 things sticking out. i just need a tad more practice.

oh, and get this. did you know that ice sculpting originated from the philippines? that was a HUGE surprise to me cause from my experience, philippines is friggen HOT! cool, nonetheless.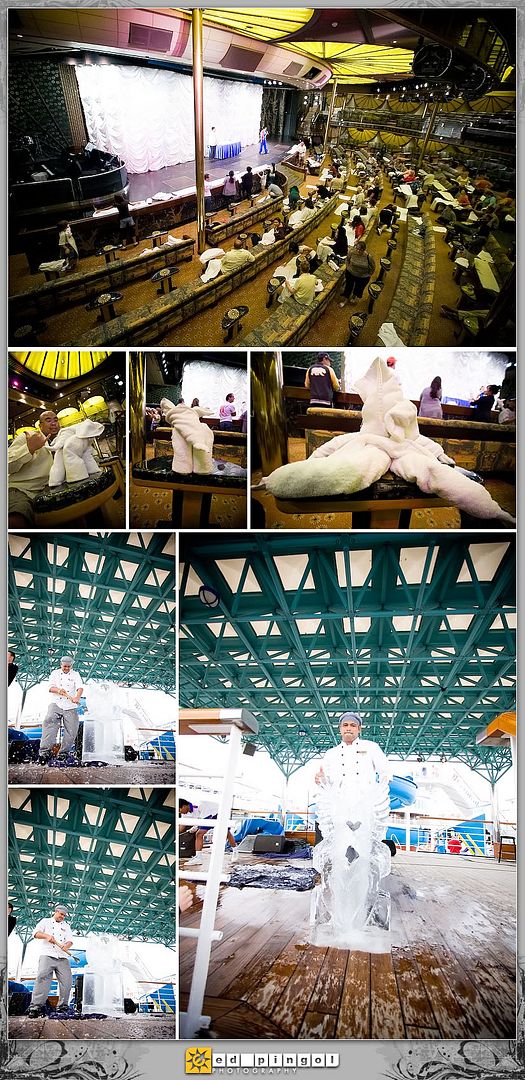 start them young... that's what i say.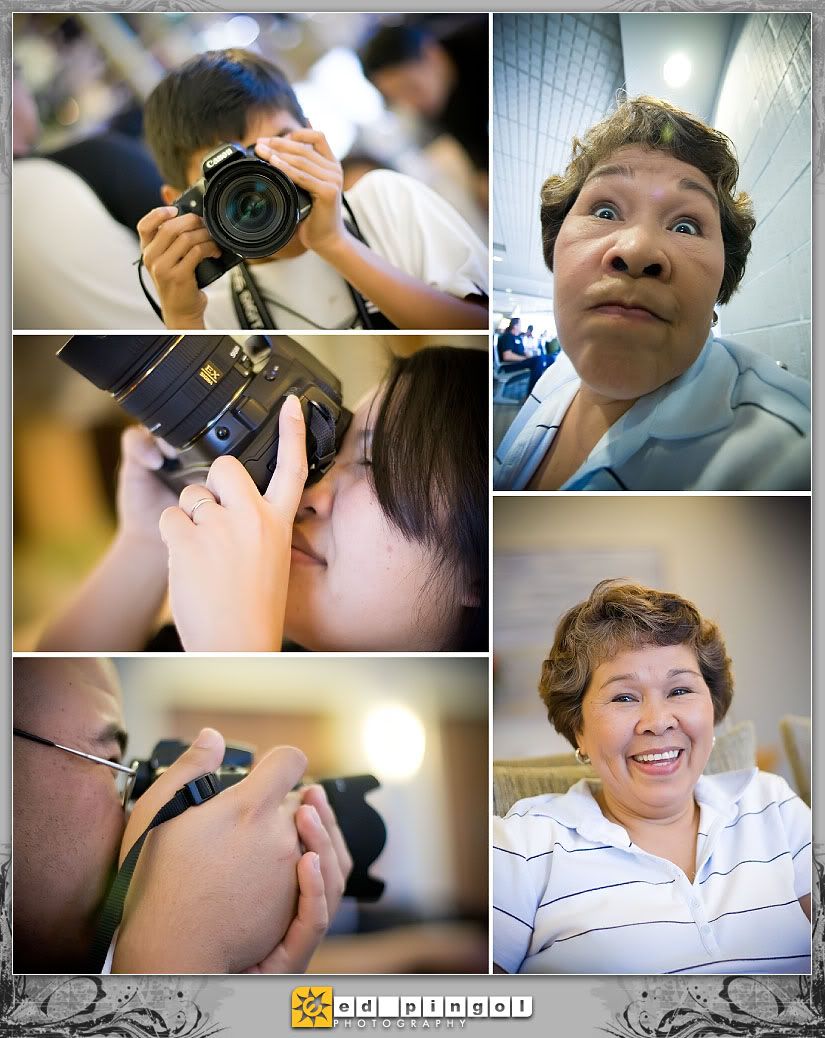 awww... trip's over. i wish i took more photos of all the food that we ate. then you'll really know how fat you can really get when you're on a cruise.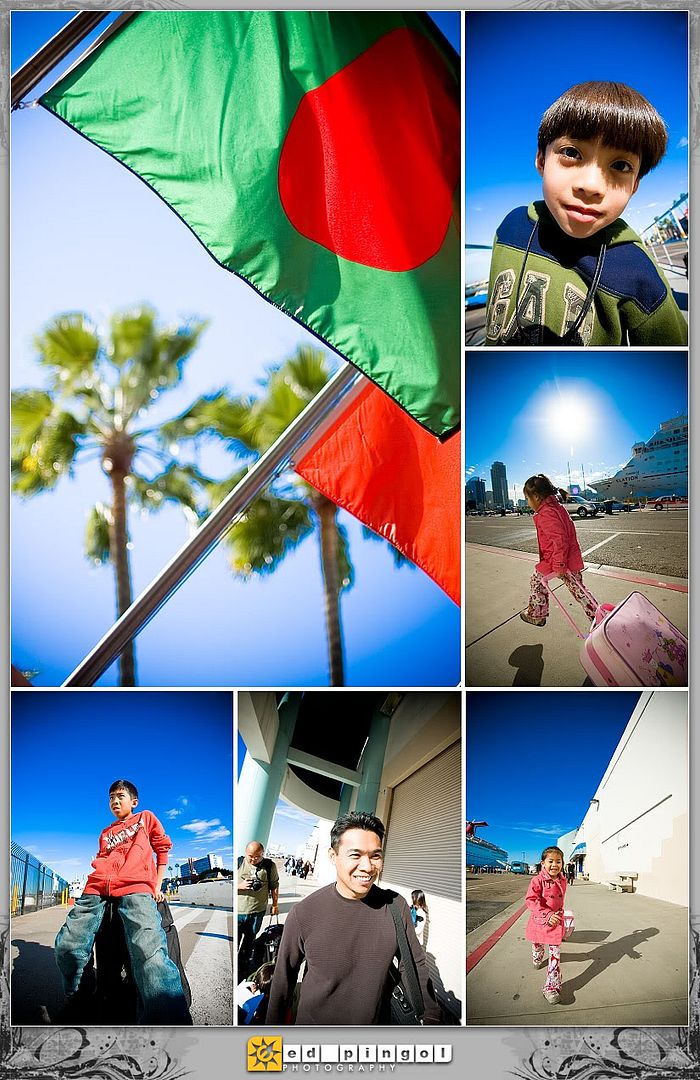 an awesome way to end the trip was finding out that marc eric (who is an AWESOME photographer) had a feature in spirit magazine about the "trash the dress" movement. i'm going to show him this regardless of whether he knows about it or not.