friday night, monica and i had a quiet dinner at pasta pomodoro, i had my usual dish with the "tasty" glutton-free pasta and monica ordered the shrimp thing on a pot with toasted bread. yeah, my memory sucks... that's why i take pictures. anyways, we then watched harry potter and to my surprise, the theater was rather empty. i was like... "HUH?!?" then i looked at the time and it all started to make sense. it's 1030pm... bedtime for the kiddos.

the day after, we headed out to brentwood to check out the corn festival. glad we did cause the corn that they had was GOOD!



i love free samples... we're corn-fed asians



the familia... with even more corn munchin



we love evan - our nephew is always tasting something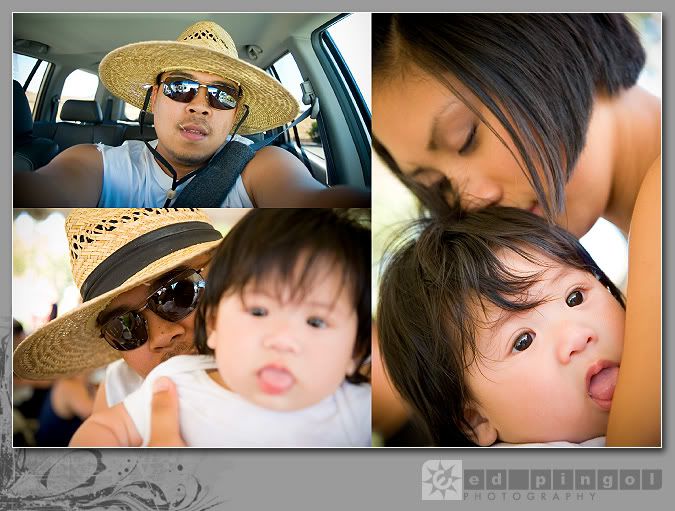 later on that night, we gathered up the auntis and mommas for some dinner, dessert and beer at pyramid - one of my favorite places.



right before the restaurant, we headed to tea cake bakeshop in emeryville to pick up some tasty cakes for dessert.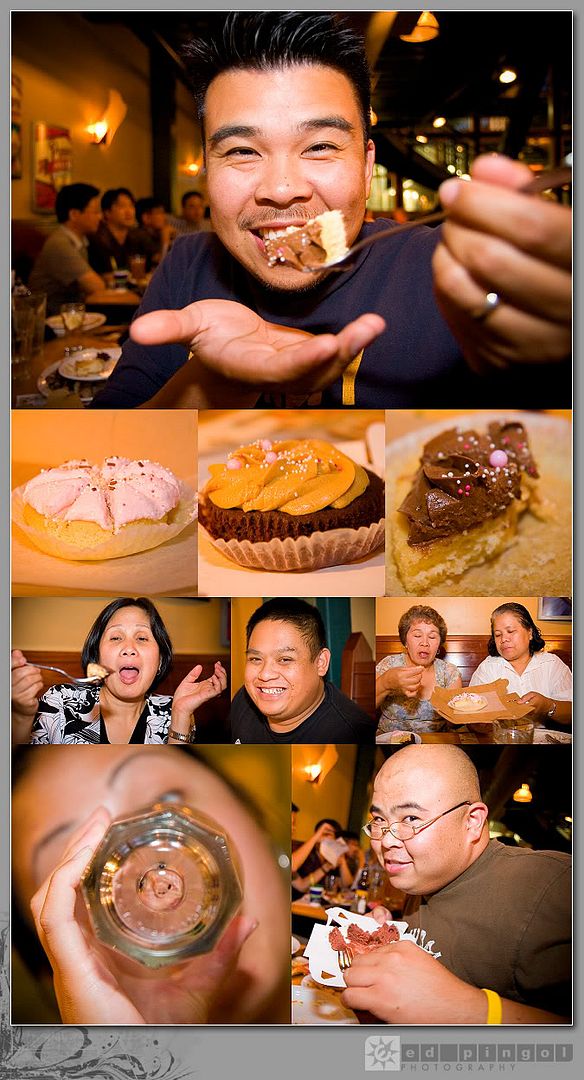 creative "buzzed" pictures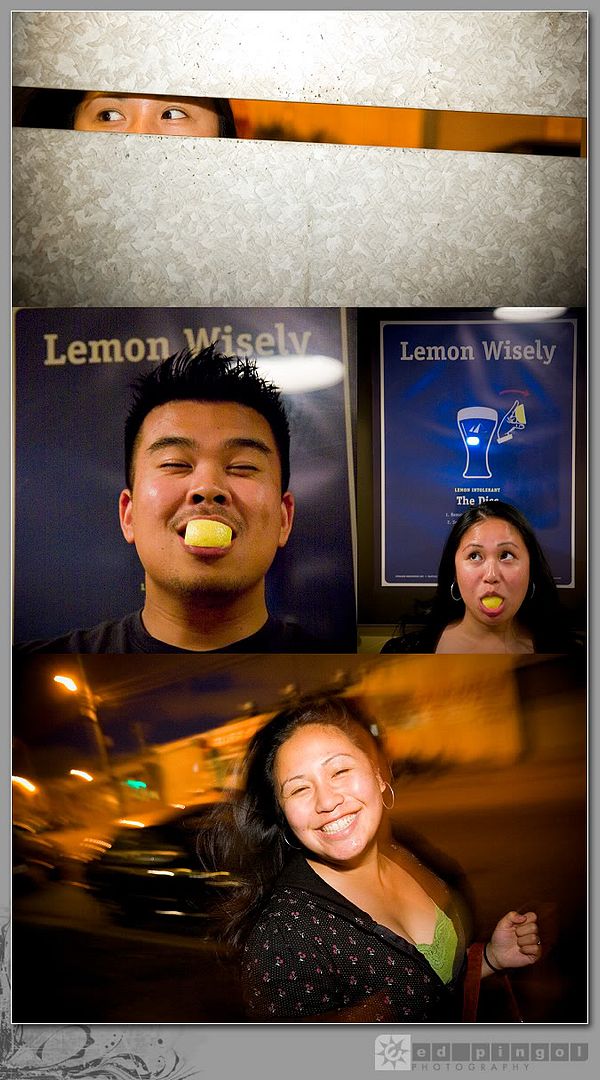 then the day after that, we gathered up even more friends and raided a dim sum restaurant. it's funny because when a cart came near-us we pretty much hi-jacked everything inside. we were SO hungry.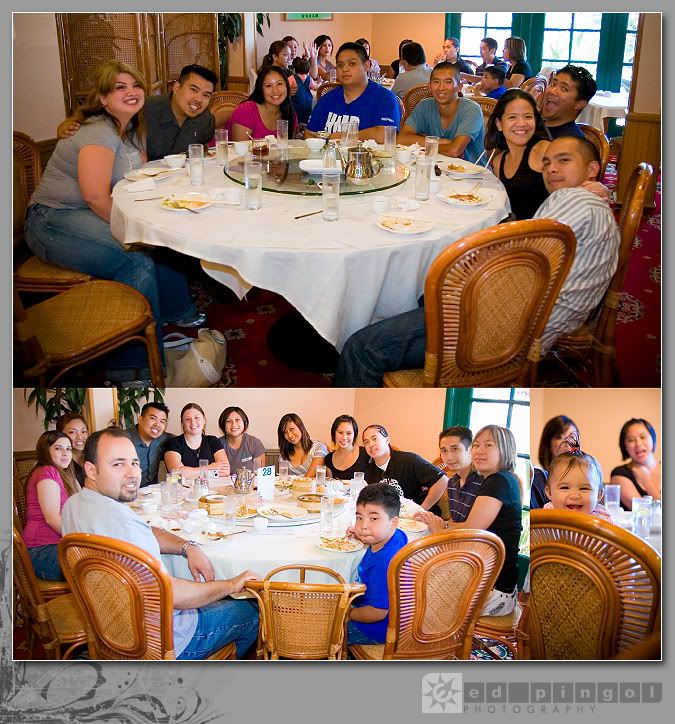 after scarfing down some dim sum, we headed to monica's favorite boba place... where "the drinks have balls"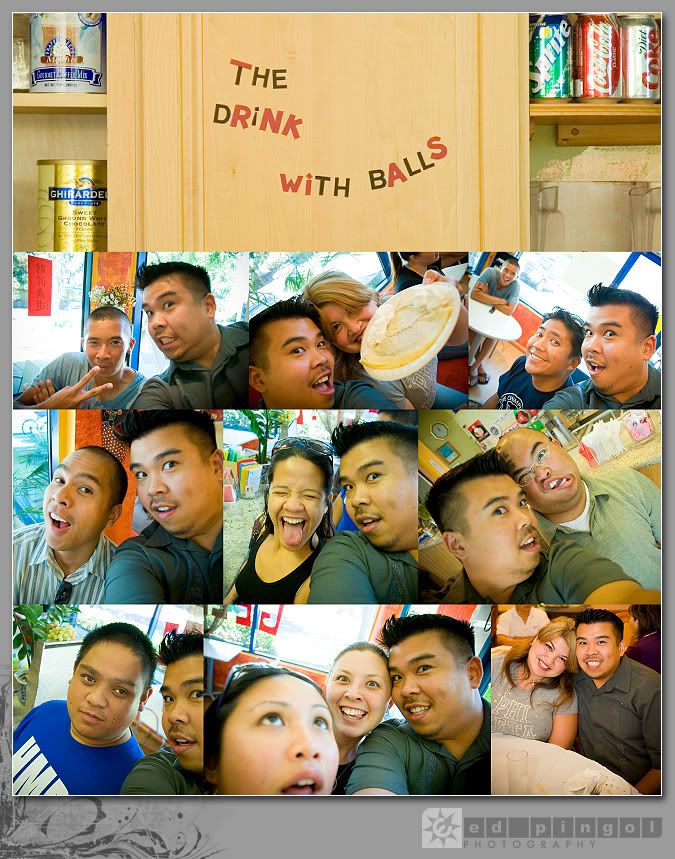 below is mainly monica's handy dandy "just shoot and forget about framing" shooting style. sorry if you guys are missing an eye or chins.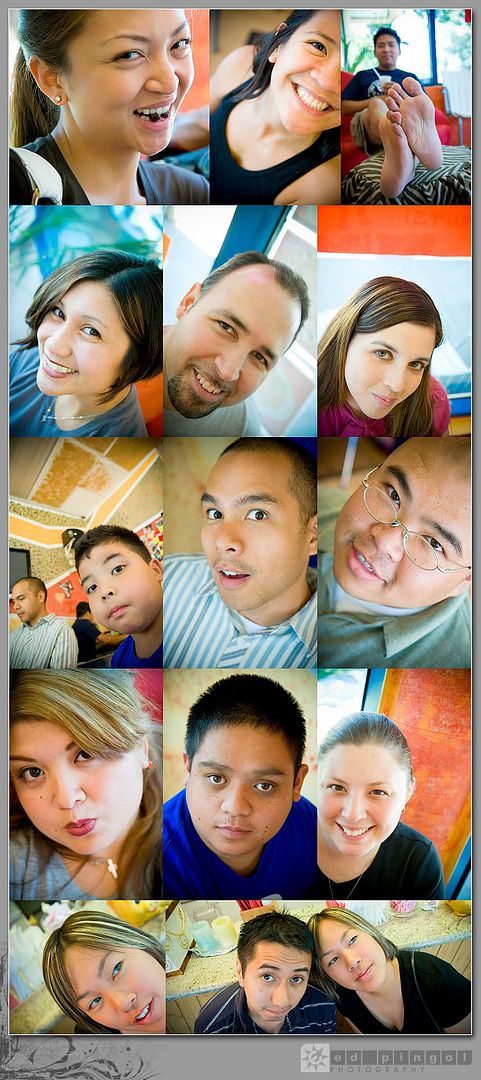 later that day, we jetted towards the city of san francisco to watch JERSEY BOYS. i was told that i'm not allowed to shoot once we're in the theatre. so i did shoot... a lot.