ABOUT THE SHOW:
Mortified is a showcase of people like YOU reading aloud their most
embarrassing, REAL teenage diary entries, poems, love letters, lyrics,
schoolwork and locker notes... in front of total strangers.
Our dear friend was the closing of the super hilarious "GET MORTIFIED" show in san francisco. It was SOOO hard to shoot in the theater because it was SUPER DARK (i had to use 3200iso using f/2 - CRAZY!!!) and i couldn't hold the camera still enough because i was laughing. below are some images of alan and robelene in "GET MORTIFIED".
hanging out before the show starts... i was showing alan how to drag the shutter on the camera to bring out the ambient light of the background.



the star of the show, the hilarious robelene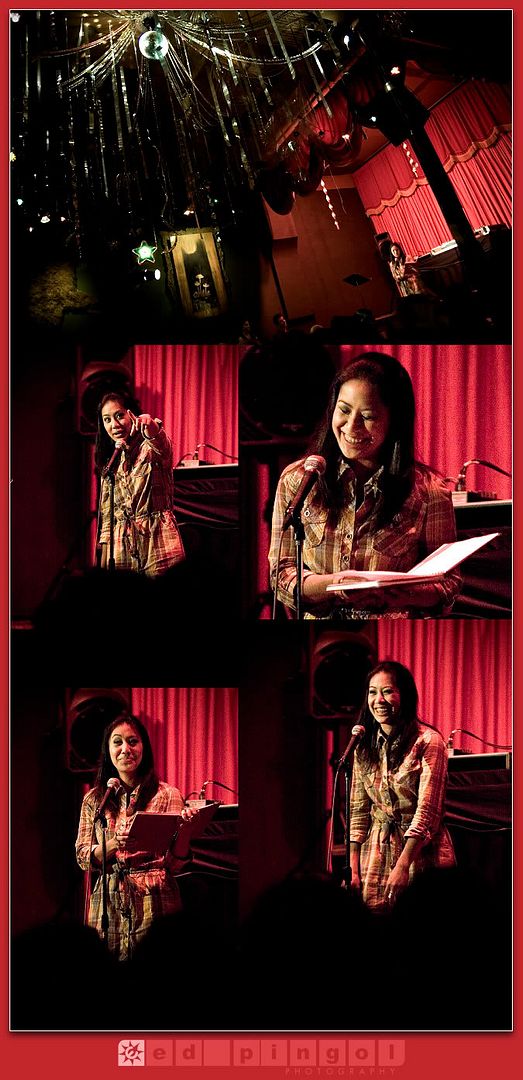 the cast of mortified